There has been a lot of press surrounding the supposed weak security on Sony's web services. Lulzsec and other hackers have been able to download plaintext databases containing a lot of user info. Many malevolent people will use this information to try or log into for instance banking accounts and hack their e-mail boxes to send out spam. However, we can also use these databases to learn a thing or two about people's behaviour, for instance with respect to password strength. Let's try and learn something from this!
Lees verder »
Update 22-06-2011: Het lijkt niet meer mogelijk om een Vodafone Friends&Family-abonnement af te sluiten zonder 'geldige' actiecode - zie deze comment. Het is onduidelijk of de actiecode nu pas daadwerkelijk wordt geregistreerd en gecheckt, of dat het een bug was, of dat het slechts een psychologische barrière was.
In deze blogpost ga ik het met jullie hebben over abonnementen. Onlangs heb ik (eindelijk) een smartphone met android aangeschaft en zo'n apparaat is gewoon niet af zonder mobiel internet. Mobiel internet aanschaffen - of welk telefoonabonnement dan ook - is geen enkel probleem. Sterker nog, kudos aan eigenlijk alle telecomproviders voor de uitstekende aansluit- en overstapservices. Waar het echter een stuk minder fijn wordt is als je probeert abonnementen te vergelijken. Ik duik samen met jullie in de ondoorzichtige, duistere wereld van de telecomabonnementen!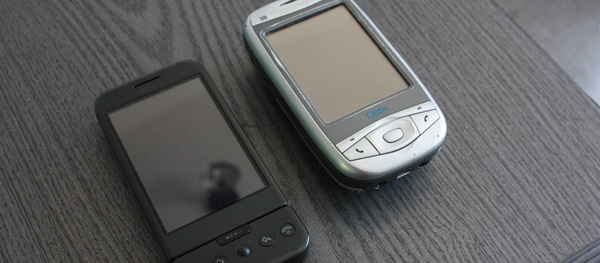 Lees verder »